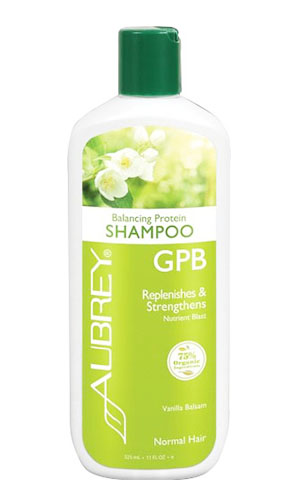 본문의 링크는 오른쪽 본문 링크 박스의 해당 링크를 클릭하세요.
모든 모발용 샴푸, 단백질과 이 풍부한 샴푸로 콩단백질과 우유단백질, 과일산, 비타민들을 모발에 주입시켜주어 모발을 부드럽고 촉촉하고 생기있고 윤기나게 해준다. 거품이 잘 나지는 않지만 사실상 영양을 공급해주고 손상된 머리를 고쳐주고 머리도 깨끗이 감아준다. 이 샴푸는 향이 없는 것이 흠이다. 향이 좋은 것을 원하시면 Volumizing shampoo 볼륨삼푸를 쓰기기 바란다.

Aubrey사는 미국 Florida 주에 위치한 40여년 역사의  자연화장품제조회사로 천연방부제만 사용하며 미국정부가 인정한 유기농 제품 생산기업입니다. Aubrey사의 제품은 최고품질에 비해 최저가의 철학을 가진 존경스러운 회사입니다. 'Aubrey사의 제품에 대하여'를 보시려면 여기를 클릭하세요.

내용물:
Pure Organic Aloe Vera (not from concentrate), Organic Orange Pith Juice, Coconut Oil-Corn Oil Soap with Quillaya Bark (Saponin), Hydrolyzed Soy Protein (made from organic, non-GMO soybeans), Carrageenan, Organic Shea Butter, Lactalbumin, Organic Evening Primrose Oil, Organic Jojoba Oil, Balsam Oil, Organic Rosemary Oil, Aubrey's Preservative (Citrus Seed Extract, Vitamins A, C and E).

Lactalbumin이라는 우유단백질이 들어있습니다. 채식주위자는 참조하세요.

<사용후기>

경험사례: 미국인들의 경험사례이므로 그들이 쓴 영어 그대로 실었습니다.

Toni from Vancouver, BC, Canada
rating: 5 Stars
comments:
Excellent shampoo and conditioner products... Very gentle on the scalp, and makes my hair feel great. It feels good to know I'm using a shampoo which doesn't use harsh chemicals or additives.

stefano from Italy
rating: 5 Stars
comments:
I cannot rave enough about your hair products. Really, really fab. My only complaint is that I have to buy them on line in the UK. In Italy nobody knows you! Please sell your products in Italy!

Maddy from Los Angeles, CA
rating: 5 Stars
comments:
Don't let the absence of foam and lather fool you (as it almost did me) because this is a wonderful shampoo. Use the GPB conditioner as well and I KNOW you will love the way your hair looks and feels, but unlike a lot of other products that do so by coating and smothering the hair, this actually heals and feeds the hair. It might take a bit of adjusting to the consistency (it's thinner than most shampoos and won't lather up like crazy, which is actually so much better) but just trust it, go with it and you'll see for yourself. This is an especially great combo when you've got sun fried or color treated hair (as I do). Your hair will literally drink this in! I think the GPB combo is THE BEST out there. Period.

Zack from Media, PA
rating: 5 Stars
comments:
This is my favorite shampoo by far. The quality of this product proves that nasty petrochemicals are completely unnecessary in shampoos.

J.A.P. from Missouri
rating: 5 Stars
comments:
I was skeptical about all the positive reviews, figuring the negative reviews were being edited out by the webmaster, but I am amazed by the results of this product. Combined with the GPB conditioner my hair is soft with volume and bounce. I have rather fine, wavy (with some curl), collar length hair, and I live in a very humid place. I have used Aveda products for 15 years and have tried other expensive salon products. None compare to these products. Amazingly, I did not have to use a styling aid to smooth, increase volume, and control friz. First time in years!!
 
 <사용방법>

잘 흔들어서 적당량을 젖은 머리에 바르고 거품이 나게 감고 필요하면 한번 더 감고 난 후 컨디셔너를 사용한다.