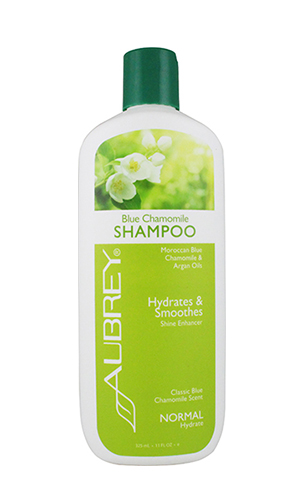 본문의 링크는 오른쪽 본문 링크 박스의 해당 링크를 클릭하세요.
정상 모발용 샴푸로 유기농 Blue Camomile 오일의 향이 좋으며 유기농 Shea Butter가 모발의 결을 부드럽게 하고 윤기나게 해주며 건강한 헤어로 해준다.

Aubrey사는 미국 Florida 주에 위치한 40여년 역사의  자연화장품제조회사로 천연방부제만 사용하며 미국정부가 인정한 유기농 제품 생산기업입니다. Aubrey사의 제품은 최고품질에 비해 최저가의 철학을 가진 존경스러운 회사입니다. 'Aubrey사의 제품에 대하여'를 보시려면 여기를 클릭하세요.

내용물:
Deionized Water, Coconut Oil-Corn Oil Soap, Organic Aloe Vera, Hydrolyzed Soy Protein (made from organic, non-GMO soybeans), Carrageenan, Organic Shea Butter, Horsetail Extract, Coltsfoot Extract, Linoleic Acid (Vitamin F), Aubrey's Preservative (Citrus Seed Extract, Vitamins A, C and E), Organic Blue Camomile Oil.

경험사례: 미국인들의 경험사례이므로 그들이 쓴 영어 그대로 실었습니다.

Samantha from Richmond, VA
rating: 5 Stars
comments:
I normally don't take the time to write reviews but I had to after three weeks of using this product along with the conditioner. I am an African American woman who has used every high end shampoo and conditioner imaginable. None of them come close to the results that I have been receiving with this product. I am also 6 months pregnant and have been looking for the perfect natural products and Aubrey definitely delivers.

Vikram from Pasadena, CA
rating: 5 Stars
comments:
This is easily the best natural shampoo I have used. While many boutique brands claim to be "natural", a quick look at their labels reveals only a small percentage of truly natural ingredients. This shampoo has more of a thick gel-like consistency, which I love, and which gives it intense conditioning and hair-shaft thickening ability. Adds great body and shine! I also love the exotic aroma of the blue chamomile flowers. It is invigorating without being too feminine, and the blue particulates of the actual flowers are a delight, and add to the experience. Hand-crafted feel with quality ingredients without the ridiculously inflated price of other niche brands.

Star Antonia Westbrook from Lake Tahoe,Ca.
rating: 5 Stars
comments:
I use only all-natural, all-vegan everything! Suffice it to say, I have a strong dependency upon those products as formulated by Aubrey himself. This shampoo is among my favorites of his and keeps my already rather healthy hair in top condition. On a more aesthetic note, the color and fragrance of natural blue chamomile are lovely!

<사용방법>

잘 흔들어서 적당량을 젖은 머리에 바르고 거품이 나게 감고 필요하면 한번 더 감고 난 후 컨디셔너를 사용한다.