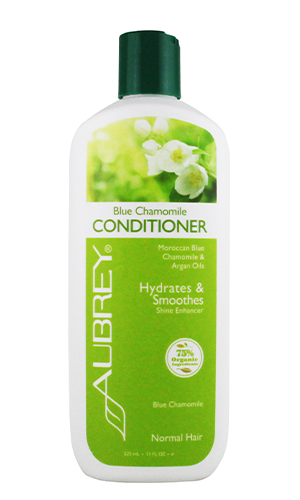 본문의 링크는 오른쪽 본문 링크 박스의 해당 링크를 클릭하세요.
정상모발용 컨디셔너, 모발을 탄력있게 해주고 손상된 헤어를 보습해주고 윤기나게 해주며 머리가 무거워 밑으로 쳐지지 않게 해준다.

Aubrey사는 미국 Florida 주에 위치한 40여년 역사의  자연화장품제조회사로 천연방부제만 사용하며 미국정부가 인정한 유기농 제품 생산기업입니다. Aubrey사의 제품은 최고품질에 비해 최저가의 철학을 가진 존경스러운 회사입니다. 'Aubrey사의 제품에 대하여'를 보시려면 여기를 클릭하세요.

내용물:
Aloe barbadensis (aloe) leaf juice*, cetyl alcoho(from coconut oil), butyrospermum parkii(sheabutter)fruit, glycerin, glyceryl sterate (from vegetable oils), cetearyl alcohol (from coconut oil), ferment filtrate, stearic acid, caprylic/capric trglyceride (from coconut oil), tanacetum annum(moroccan blue chamomil)oil, rgnaia spinosa (Morccan argan)kernel oil, helianthus nannus (sunflower) seed oil, equisetum hiemale (horsetail)extrat, tussilago farfara glutamate (from coconut oil), hydrolyzed wheat protien acid (gluten-free), citrus grandis (grapefruit) extract, ascorbic campestris/aleurites fordi oil copolumer, stearyl dimonium hydroxypropyl laurylglucosides chioride (biodegradable, from coconut oil), natural fragrance.
<사용후기>

경험사례: 미국인들의 경험사례이므로 그들이 쓴 영어 그대로 실었습니다.
S. K. from WA
rating: 5 Stars
comments:
This is the best conditioner I have used. It left my medium long hair shiny and silky without weighing it down. I used it in conjunction with the blue chamomile shampoo. It beautifully enhanced my honey blonde hair without changing the color. This is a great product for fine hair requiring moisture without the greasiness.
B. Darnall from New Tripoli,Pa
rating: 5 Stars
comments:
This conditioner works very well for my DRY hair. My hair is quite miserable during the winter. My skin and hair both thrive in the warmth and humidity of summer. I have not used this conditioner in the winter yet, so I cannot comment on its performance during that season. But, right now we are entering into summer and my hair is quite dry. This conditioner works very well in that it seems to do a very good job of conditioning without weighing the hair down. My hair is feather weight, with body, yet conditioned all at the same time. Other of Aubrey's conditioners for dry hair tend to weigh down my hair a lot, making my hair greasy. This one does not. A similar conditioner would be Aubrey's Honeysuckle Rose Conditioner. Both are very good conditioners and don't weigh hair down.

Sheri from Utah
rating: 5 Stars
comments:
I called Aubrey and asked about what would be good for my graying hair (which can be coarse and wiry without the right products), plus my oily scalp, combined with the dry desert environment in which I live. The Blue Camomile Hydrating Shampoo and Conditioner were the products that were recommended. Not only for the obvious hydrating benefits, without weighing the hair down, but also because of the natural blue camomile color, which counteracts the yellowing that can occur in white ("gray") hair. I am so pleased with the results. Before finding Aubrey, I was trying to find an all-natural bluing shampoo. Well, it's not advertised as such, but I found my natural bluing shampoo! I'm also planning on giving the Swimmer's Normalizing Shampoo and Conditioner a try since they are recommended for gray hair as well. But the Blue Camomile products are working great! Lots of softness and shine, which is incredibly important to my naturally graying hair. It makes the white streaks in my dark hair look like highlights - like I went to a salon and meant to do this to my hair! And it takes care of my oily scalp wonderfully! Plus, I love the smell! I take long deep breaths in through my nose while washing and conditioning my hair just so I can take the most advantage of the wonderful, natural scent. It really relaxes me. (The Blue Camomile Hydrating Shampoo lathers up great too, in spite of no synthetic foaming agents and such.) The Blue Camomile Hydrating Conditioner leaves my freshly cleaned hair so soft and manageable. I'm still in "experiment mode" with the Aubrey products since it's only been a month or so since I found them, but I am seeing great results and get more and more excited about this new find. Count me in as another life-long customer! I see no need to look any further. I've found everything that's important to me -regarding personal care products- in Aubrey. Thank you for being there for those of us who refuse to go along with our chemically-ladened, synthetic society!

<사용방법>

제일 먼저 샴푸를 한 후 물로 잘 헹구고 바로 컨디셔너를 바르고 몸을 다 씻는 동안 오래 놔두었다가 물로 헹군다. 오래 놔둘수록 매끈한 효과가 난다.